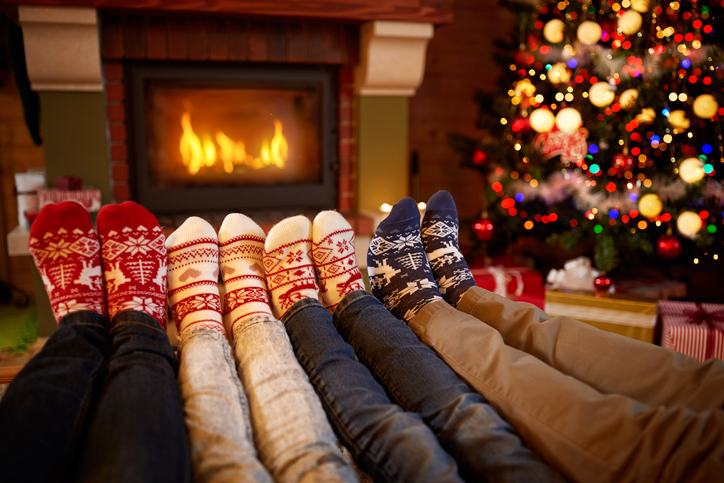 Home Heating Myths Debunked
There is one wives' tale for almost everything – even your home heating! These mind-boggling myths have been around for a while now and there is no better time to debunk them than today.
We know you are always on the lookout for ways to save on home heating but these myths do nothing for you! In this week's article, we will be talking about popular home heating myths – and debunking them in the process.
Myth no. 1: Duct tapes are best for sealing air ducts.
Despite its' name, duct tapes do a lousy job at sealing air ducts shut. The adhesive on the tape tend to lose its ability to "stick" in dirty and dusty places – like your air duct. Opt for a more reliable sealant that's more durable than a duct tape in order to prevent draft from penetrating through the spaces in between.
Myth no. 2: Cranking up your heating heats up the home faster.
When we are freezing to our bones, the most obvious choice is to crank up the heating for immediate warmth, right? Wrong. Keeping your heating at a stable temperature will warm up any space for the same amount of time as it would if you crank it up.
Also, cranking up your heating makes the system continuously increase the temperature, even after the desired warmth has been reached – a pretty inefficient way to consume energy if you ask us.
Myth no. 3: Space heaters can replace your furnace for cheaper.
Wrong. Gas furnaces are far cheaper to run compared to space heaters. Space heaters can do wonders in heating key areas and rooms – not your entire house. Keeping a few space heaters in some parts of your home and keeping your heating at a stable temperature is still the winning combination for energy efficiency.
Myth no. 4: Winterizing is demanding and expensive.
Although it can take a bit of work – winterizing doesn't have to be tiring, if you do it right. There are tons of winterizing tips online that only require materials you might already have lying around and will take only a few minutes to complete.
Bookmark any home winterizing tips you find and go through them a day before you plan to take on the project. This would give you an idea on what to do first, what to buy and how long it will take you to finish.
When it comes to your furnace, trust only the experts at Twin Tech Heating & Cooling. Twin Tech Heating & Cooling provides expert maintenance and repair services in the greater Ontario Area. Pick up the phone and give us a call at 1.844.894.6832 today!
See What Our Customers Are Saying:
May 15, 2020
I would highly recommend TWINTECH
My 19 year old furnace stopped working when the cold weather hit in November, and I was left without heat. I interviewed several companies and found TWINTECH HEATING and COOLING to be very knowledgeable, quick to respond to my inquiries and very competitively priced.
Dave provided all of the information and pricing ahead of time and set up the appointment for the installation. Greg and Mitch arrived on time to do the installation and worked quickly and efficiently to complete the job.
After the completion of the installation, Dave followed up to ensure that everything was working well and that I didn't have any concerns.
Overall, this was a low-stress and flawless experience from start to finish. I would highly recommend TWINTECH HEATING and COOLING to anyone that requires a new furnace.
May 14, 2020
we're looking forward to enjoying the new air conditioner
Our 20 year old furnace broke down during the first cold weekend this past November and our usual HVAC company never returned our phone call. Their loss, missing out on a sale since we didn't want to spend much fixing an old furnace and our 40 year old air conditioner was also long overdue for replacement. We proceeded in obtaining three different quotes for furnace and air conditioner replacement, and proceeded with the one we received from Twintech.




Dave was friendly, knowledgable and accomodating to our schedule and provided with us with a price that fell in the middle of the three quotes that we had. We felt that the Amana furnace and air conditioner he quoted us on were the best products and value offered to us and felt most comfortable with the professionalism and reputation of Twintech.




Greg, Grant and Mitch were at our house for installation the day after we decided to proceed. The guys were friendly and informative, the job was completed efficiently and workmanship appears excellent. Our house is certainly much more comfortable with the new two-stage variable speed Amana furnace compared to the old clunker! And, we're looking forward to enjoying the new air conditioner once summer rolls around again. Thanks Twintech!
May 13, 2020
We are very happy with our new furnace
We are very happy with our new furnace. The service was excellent the guys worked 6 hours straight through and there was no mess at all they took the old furnace box's etc with them they then explained everything to us they were very helpful and pleasant , when we need a new air conditioner we know who to call!
May 12, 2020
installation was very professional
The crew from sales to installation was very professional and had great attention to detail
May 11, 2020
You made this a positive experience for us
We couldn't have been more impressed with Twintech - from our first service call with Mitch who took the time to thoroughly diagnose the issue with our furnace, to Dave who proposed a well thought out solution to meet our needs and finally Greg and team who acted quickly to install given we had no heat.




We did our due diligence by soliciting quotes from alternate providers and were shocked and disappointed by the aggressive and manipulative tactics used.




Twintech was honest in their approach, detailed in their product knowledge, reasonably priced, diligent in their follow-up and valued our business.




Well done Twintech! You made this a positive experience for us and our new furnace works beautifully!
May 10, 2020
Overall I am very pleased with the work and would highly recommend Twintech
We recently purchased an Amana high efficiency furnace and humdifier through Twintech. The work was completed very professionally and the quality of the workmanship was high. There was some additional sheet metal work required to complete the installation, which they were able to complete themselves. Overall I am very pleased with the work and would highly recommend Twintech for a furnace replacement.
May 9, 2020
We were very pleased with every aspect of the work that was done
We were very pleased with every aspect of the work that was done. They were very professional and polite. They arrived when they said they would and job was completed on estimated time




We would highly recommend them to whoever needed a recommendation




We have a very large dog and they were very understanding and respectful of him being around
May 8, 2020
the new furnace has been installed and its working great!
The blower on our furnace stopped working leaving us with a cold house. Dave from TwinTech responded immediately to our HomeStars service request. From beginning to end Dave was nothing but helpful, friendly and professional, he did a great job of walking us through the quote and scope of work.




The replacement of the furnace went smoothly. The Guys did a great job, everyone was very friendly and polite. There were no hiccups, or unexpected costs. The only surprise was they left the work area cleaner than it was before they started.




Was a great experience with the whole TwinTech team. Its been a couple of months since the new furnace has been installed and its working great!
May 7, 2020
I have already recommended them to several friends and family members
I heard about TwinTech when researching new furnaces at furnaceprices.ca. After contacting them about my broken down furnace, Dave came to my house the next day to assess my situation and requirements for a new furnace. He recommended one that had stainless steel heat exchangers which sold me since my previous furnace had issues with a rusted secondary heat exchanger that had to be replaced. Dave also set me up with an appointment with an energy audit company so that I could take advantage of a rebate to help improve the energy efficiency of my home and get some money back. A few days later, Greg, Grant, and Mitch came to install the new furnace and remove the old one. When delivering and removing the furnaces, they were very careful not to damage my floors and walls, and even laid out red carpeting to protect the floors. They were very friendly and professional. The installation was completed in the time they said it would take and they cleaned up their work areas. Within a week, Dave called to follow-up to see how everything was going. I have already recommended them to several friends and family members who may need new furnaces soon.
May 6, 2020
Twintech did a great job
Twintech did a great job, from Dave the Sales Rep to the Office staff and The Professional Technicians who did the installation. They were professional, courteous, knowledgable and informative. From beginning to follow up we were completely satisfied with everything. Thanks Again. Sincerely The Laytons