Air Conditioning Pickering
Hot. Sweaty. Sweltering. Oven-like. These are words we try to avoid when describing our homes. For a long time a hot summer could only be dealt with through open windows and hopes for a cool breeze. Then air conditioners arrived and homes (that had them installed) suddenly got a whole lot more comfortable. At TWINTECH we offer a wide range in home cooling solutions to keep the heat outside where it belongs. The first step is installing one of our high-efficiency cold-pumping air conditioners. Every one we sell comes with a quality name and a custom installation done by HVAC experts. We offer models for all home sizes and budgets and will build any necessary connections or ductwork ourselves. In short, TWINTECH can make your home cool, comfortable, and cost-effective. If you're just looking to get some repairs or servicing done on a pre-existing air conditioner TWINTECH can help with that too. A sudden loss of cooling on a scorching summer day is the stuff of perspiration soaked nightmares and we can have an expert over to check your system and get it up and running as soon as possible. TWINTECH has experience with an enormous range of models so we're confident we can deal with any issues your unit might have. If it can be fixed – we will fix it. Give us a call and we'll be happy to send someone out to assist with all your AC related needs. If you're interested in getting a new unit installed or just have questions about the process feel free to give TWINTECH a call and we'll provide you with all the information you need including a free, no obligation quote.
CLICK HERE FOR A FREE QUOTATION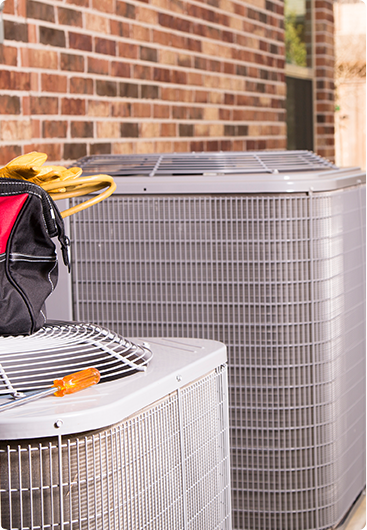 Maintenance
Whether you need a routine inspection or your air conditioner broke down, all you need to do is give us a call and one of our technicians would be happy to help you!
LEARN MORE
Interested In This Service?
Contact us today for a free NO OBLIGATION quote!
Contact Us
Featured Air Conditioners
Amana
Armstrong
Goodman
Keeprite
Ruud
Air Conditioners Starting At
$33.25/month
(conditions apply)
Learn More