Heat Pumps
At Twintech Heating & Cooling we want to be at the forefront of the move towards utilizing Heat Pumps as a primary source of Heating and Cooling your home or building. We have been serving the Durham Region and the GTA for over 30 years now and are excited about the new Heat Pump products now available to Heat or Cool your home, and Heat Pumps are becoming very popular because of available Government Rebates and an overall new awareness by the public about the current situation regarding greenhouse gas emissions.
Scientists say that we are facing an existential problem called Global Warming, caused in part by the burning of fossil fuels to create energy to heat our homes and buildings. The HVAC industry has been a part of the solution to solving this problem for many decades now and is leading the way forward to a greener future. Heat Pumps are nothing new, they have been around for a long time and use the heat of compression and other factors to achieve a COP ( coefficient of performance ) that can be 4:1 over just using electricity alone for heating. Heat Pumps have not been very popular in Canada until now for a variety of reasons, but today's modern systems are now often equipped with 2 stage compressors or inverter compressors coupled with electronics that enable communication between the various system components in a way that could not be easily achieved before. Today it is very common to see an Oil Furnace and Oil Tank be removed and that old system replaced with an Electric Furnace coupled with a high efficiency Heat Pump to provide Heating and Air Conditioning with no carbon emissions at all.
There are basically 4 types of systems you may consider for your home:
** Remember, an Electrical Permit should always be applied for with every heat pump installation **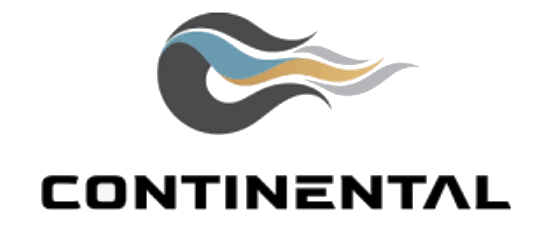 Reliable design. Perfect for heating and cooling your home. Operates in both summer and winter to meet a wide range of home comfort needs throughout the year.
view brochure
contact us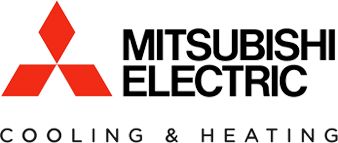 The Mitsubishi product lineup of Electric Heat Pumps are exceptional heating and cooling systems that provide the ultimate in comfort, for electrically heated homes or a small commercial space. Available in single and multi-unit models, there revolutionary efficient design and innovative technology make them a premium quality and extremely quiet system that will provide you with years of reliable service and energy savings.
view brochure
contact us

While the energy-efficient performance and reliability of an Amanabrand ASZC18 Heat Pump will validate your purchase decision with dependable indoor comfort for years to come, it's the venerable Amana brand name that lets you be confident today. From our world-class engineering and comforting craftsmanship to our legendary limited warranties* and many other distinguishing factors, buying Amana brand means you can be certain you made the right decision.
view brochure
contact us

The Panasonic Interios Cold Climate Heat Pump comes from a trusted reliable brand. Up to 18.4 SEER, available in 1.5 to 4 ton capacity. This heat pump uses inverter compressor technology for maximum comfort and energy savings for homeowners. It provides up to 100% heating output at temperatures as low as -20 C and has user customizable temperature cut off point to move to the auxiliary heating option. These units operates at very low noise levels, as low as 59 dba.
Panasonic Interior Heat Pumps can be added to any existing furnace and qualify for the Canada Greener Homes Rebates up to $6500.
Call Twintech Heating & Cooling today to arrange for a free in home assessment.
contact us
Call us if financing is an option you are considering then talk to the experts at TWINTECH who will help turn the possibility of owning a quality home comfort system into a reality.