Water Heaters
Hot water is an essential part of a comfortable Canadian home. It's also a relatively pricey one - heating water can be a significant portion of a home's energy costs. The reason is that hot water tanks never stop heating their water to make sure it's available whenever it's needed. However, there is another, less power-hungry way to get your water hot. Tankless water heaters work by heating water as you need it - this enables a home to both never run out of hot water and cut as much as 20% of its water heating bill. In addition to those benefits tankless heaters will last nearly a decade longer than a tank and will result in a lot less space being used. TWINTECH can install a tankless water heater in your home along with any required rewiring or changing of gas lines - letting your home and your wallet take advantage of what this system can offer. We also service tankless water heaters so if yours is giving you problems give us a call and we'll do everything we can to get it back in working order again. A TWINTECH specialist can come out to your home - assess whether it's right for a tankless heater - and get you started down the road to a more energy efficient and cost-effective future full of warm baths and hot showers. Give us a call today for a no obligation quote on a tankless water heater for your home.
Call us if financing is an option you are considering then talk to the experts at TWINTECH who will help turn the possibility of owning a quality home comfort system into a reality.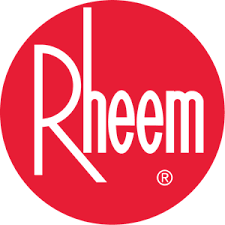 Rheem Manufacturing Company is an American privately held manufacturer that produces residential and commercial water heaters and boilers, as well as heating, ventilating and air conditioning equipment.
view brochure
contact us

The leader in condensing technologies. We offer a high performance condensing tankless water heaters that utilizes the existing ½" gas pipe lines.
view brochure
contact us