Pickering Custom Ductwork
A lot of money and effort gets spent on getting the right furnace or air conditioner in Pickering. After all, those are the big ticket items in any Ajax HVAC system, but it is critical to make sure the ductwork is right. Putting in a new furnace without ducts that are appropriately sized can render the end-use output weaker than it should be. Broken or missing ductwork will require your heating and cooling systems to work extra hard – resulting in a significant uptick in your energy bills. Improper ductwork for your home will never be a problem with TWINTECH. At TWINTECH we design and fabricate our own ductwork at our shop. By customizing to your home's specific needs we can maximize efficiency and output while minimizing the footprint of your HVAC system. It's important, as a homeowner, to make sure you don't make the mistake of going with a provider who might be more than happy to sell you a heating or cooling system without looking at something as critical as how well the air is travelling. We put in all necessary ductwork ourselves as part of the overall installation process so we can be absolutely sure that it will not only be compatible with your furnace and air conditioner but help to create an optimal flow throughout your home. Ductwork is one of our specialties at TWINTECH and our experience and expertise at building and installing it can benefit you and your home. If you are looking to overhaul your HVAC system or just need to have some ductwork fixed or replaced call us today.
CLICK HERE FOR A FREE QUOTATION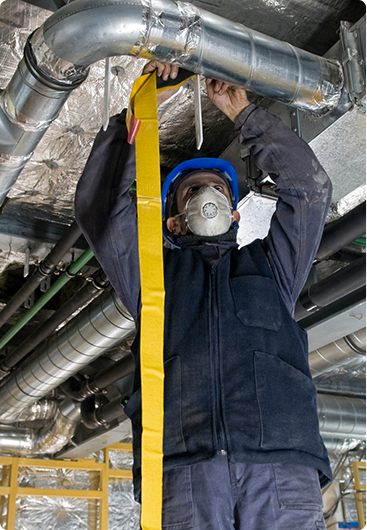 Maintenance
Whether you need a routine inspection or your custom ductwork broke down, all you need to do is give us a call and one of our technicians would be happy to help you!
LEARN MORE